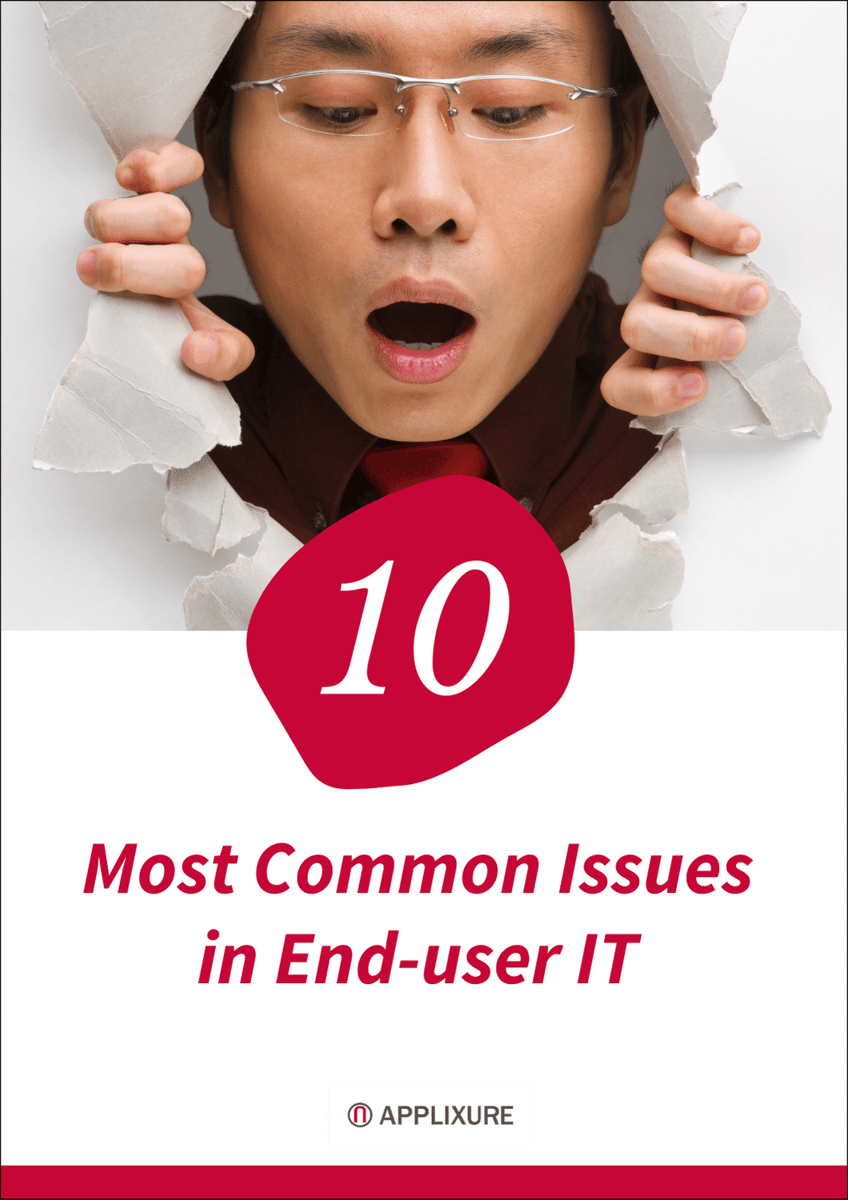 10 Most Common Issues in End-User IT
Do you want to provide your employees with the best possible end-user IT experience? Then this is the perfect checklist for you. We share the 10 most common issues in end-user IT which hamper your employees' productivity and your IT team's ability to manage your computer estate. In addition, there are a few key things to check to ensure your security readiness is up-to-speed.
Find out what the 10 most common issues are:
Applixure is a B2B SaaS solution that provides IT with always up-to-date visibility of how computers and software are serving employees. It pulls the relevant data into intuitive dashboards and clearly indicates high-impact yet easy-to-fix issues - enabling your IT to be more proactive. Set-up is quick, so you can start reaping the benefits almost overnight. Founded in 2013 and headquartered in Finland, Applixure is trusted by over 1000 companies and managed service providers (MSPs).
Give your IT the visibility it needs to improve your digital employee experience with Applixure