Executive Summary
Gursewak Dusanjh

is the

Head of IT

at Coyle Personnel, one of the largest recruiting companies in the UK. During his first four years at the company, Gursewak has worked on modernizing the company's IT environment. He is passionate about developing the IT department into a service-oriented model in which the IT serves the end-users and the business in the best possible way. In this, Applixure has been a helpful tool.
Lack of Visibility Left IT Team Firefighting
Gursewak Dusanjh has an impressive 15 years of experience in the IT industry. He was hired by Coyle Personnel when they decided to bring their IT in-house. Gursewak's task was to modernize their IT: to bring it up to date, to set in place policies such as disaster recovery, and to make it easier for employees to get their work done. He has been Head of IT for four years now and has built their team to 11 strong. Together, they look after Coyle's 482 employees who are spread out in 17 units across the United Kingdom.
Prior to Applixure, the IT team lacked a tool to give them proper visibility into the root causes of the problems employees were having. It was also challenging for IT to identify and fix issues before they escalated. And, because employees were spread around the UK, servicing laptops meant sending them to their offices in London - this meant not only disruption to the employee's work, but also a lot of headaches for IT.
Gursewak describes how things used to be:
"One of the hard things was that if, for example, we had a user sitting in York who had an issue with their laptop. One of my team members would offer remote help, and - as always - the issue wouldn't appear because that's what normally happens when you are trying to show an issue to IT. So, we had no real means of seeing what the root cause was. We would look at the event logs and the basic IT stuff, but we couldn't really get at the root cause. The user would continue to have the issue so we would build a laptop in London, have it shipped over to York, make sure everything was on there, and get them to ship the nonfunctioning laptop back to London for us to fix. It was such a long process and it meant that we had to have a load of stock in the office. Overall, it just was not an ideal way of solving the issues."


"Before Applixure, our processes were not very streamlined. We were being primarily reactive: trying to put out fires rather than stop them from happening in the first place."
Applixure Trial Quickly Showed Value

Gursewak made the decision to test Applixure after a phone call from DEXi Master Joseph. It did not take long to see the benefits that the solution could provide. Selling it to the Board of Directors was made easier because Gursewak could point to concrete examples of how Applixure would enable IT to be more proactive.
Gursewak describes how it happened:
"Joseph reached out. On the phone call, we started talking, and he introduced us to Applixure Analytics and what it could possibly do for us. And then from there we did a bit of a demo, then we had a second demo where I booked my senior engineers in because they would look after the data and the strategic stuff. We though it could really work, so we trialed it on about 50 machines. Straight away it made an impact: we were able to go in and have look at how people's batteries are failing, hardware is failing, software is crashing and see how we could fix it and so forth. We were sold on that.

We did the trial for a couple of weeks and then it was like 'right, this could really work.' I sold it to the Board of Directors and my boss and showed them what it's capable of doing. I gave them real life examples showing how we could now be proactive and could fix issues before the user even notices there is one, which people appreciated. Plus, we just could roll it out to everyone easily. So, we signed up and here we are."
Comparing Applixure to other solutions
Gursewak was aware of other Digital Employee Experience (DEX) solutions, but those solutions come with lots of 'bells and whistles' – features you don't really need. And the price point for them was much higher. He explains:
"There is other software that can do the same thing, but they also give you a bunch of add-ons which just make things overly complicated. And the price tags for those solutions is in a different league. I looked one up, and it cost ten times the amount that we're going to be spending with Applixure! I was like no, I don't need all these add-ons. I just wanted something simple for my team to use. They can just look at the Analytics dashboard and if it's red it's bad and if it's green it is good. I want to make life easier for not just the end user but the team as well."
"What we loved about Applixure is its easily approachable dashboard. Just click on a computer that is 'red', and Analytics tells you what's causing the issue: hardware or software. You don't have to dig and click 500 times to find the answer. It's just simple to use. Anybody can pick it up, and you don't need training. That was appealing."
Quick and Easy to Take into Use – with no Training Needed
Besides being simple to use, onboarding was quick. Gursewak pushed out the Applixure agents to all the computers, and 48 hours later, Analytics was up and running. Gursewak appreciates that Analytics has not caused any performance issues but quietly works in the background while collecting data:
"I did not need any training, and we did not need any technical systems, Applixure just worked. Very easy to roll out and very quick. We found that while other software can eat up the resources of your end-user systems, Applixure does not do that."


How Coyle Personnel uses Applixure
Analytics has become a crucial tool for troubleshooting and diagnosing issues, and for actioning issues before they become problems. What's more, the issues can likely be fixed remotely:
Fixing issues before they affect peoples' work: With Applixure, it is possible to catch and fix problems before they become burdens for the end-users. For example, Analytics alerted the IT team to the fact that the components of a user's laptop were breaking down. The IT team was able to replace them before the user noticed any drop in computer performance.
Helping people remotely: Applixure expands the capabilities to solve problems remotely. When IT can get to the root causes of issues, it can, for example, identify whether Outlook or the accounting system is crashing and fix the situation without having to go through the hassle of send laptops in to IT to be fixed.
For these reasons, Applixure is in daily use. Gursewak explains:

"Applixure is a core power of my team. I've told them that there are two pieces of software that you should have open as soon as you come in to work: one is Helpdesk - to check tickets - and the other is Applixure - to see if it's alerting us about computers we need to look at."
"Our ability to be more proactive has helped build our customer service and relationships with people."
Forward-thinkingIT leadership
Gursewak explains how he sees the role of IT:
"I feel that IT has changed quite a bit over the last 15-20 years. Before, the typical IT person was somebody that sat in a dark office, tapping away on their computer and answering their phone. We've come away from that. I don't believe that's what IT is. IT is people that provide customer service, just like what you'd expect in retail and things like that. I believe it's fundamental to build relationships with the end-users so they can trust the process. I have explained to my team that what we are trying to do is understand IT from an end-user perspective: what their issue could be, and what could make their life easier. We work to build that customer relationship, by having open communication, and trying to be as transparent as possible."
He continues:
"I'm building an IT team that is proactive, offers good customer service, and communicates. Not your typical IT team where we all sit behind desks with headsets on, answering phone calls and staring at screens all day. There's no fun in that."
Advice for other IT Leaders
Gursewak has built a modern, customer-oriented IT team. Here are his recommendations for any IT leader looking to do the same:
"If you want your IT team to provide a service which is proactive, brings benefits to the business, and helps the business to grow, build customer relationships, and build end-user relationships, then Applixure is going to help. You will find very quickly that Applixure becomes core to your team from troubleshooting hardware and software issues to looking at when systems need replacing and, and so on. Applixure is there to make you more proactive and is a real benefit to your company."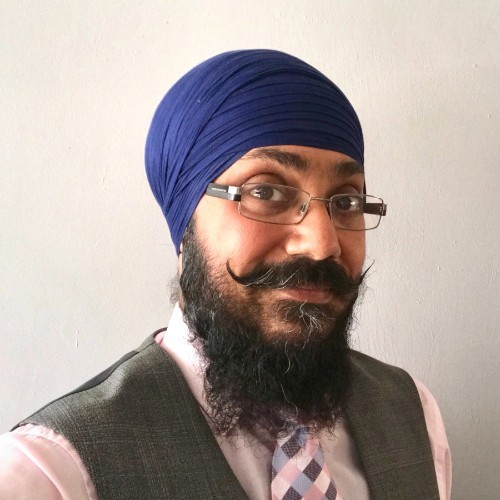 Gursewak Dusanjh
Head of IT, Coyle Personnel
Coyle Personnel:
Founded in 1988, Coyle Personnel is one of the UK's top privately-owned recruitment agencies. Having started recruiting workers for the construction industry, Coyle now operate in multiple sectors, including rail, healthcare, technology, education, and more.
Applixure is a B2B SaaS solution that provides IT with always up-to-date visibility of how computers and software are serving employees. It pulls the relevant data into intuitive dashboards and clearly indicates high-impact yet easy-to-fix issues - enabling your IT to be more proactive. Set-up is quick, so you can start reaping the benefits almost overnight. Founded in 2013 and headquartered in Finland, Applixure is trusted by over 1000 companies and managed service providers (MSPs). Give your IT the visibility it needs to improve your digital employee experience with Applixure.

Schedule a complimentary DEX Assessment
See what Applixure Analytics reveals about the state of your computer & software environment. Schedule a free DEX Assessment with one of our DEX Improvement Masters.
The Assessment requires about 3 hours of your time spread out over 3 weeks:
Kick-off meeting (45 mins): deploy Applixure agents - data collection begins immediately
Review preliminary results (1hr): 1-2 weeks after kick-off, share & discuss preliminary findings
Final results (1hr): 1-2 weeks after preliminary review, go through the final results & recommendations.
👇Fill out the form to get started! 👇
What IT leaders have said about their assessments:
"After it had been running a few days, we could already see useful data: 'Look Otto, your computer is out of memory' and 'look Antti, your warranty ran out two years ago.'"
- Tommi Saarela, Senior IT Manager, Moonhill
"It's been an eye-opener. Applixure provides more information on our devices than we've ever really had before.'"
- Lee Walker, Head of Technology & Security, JTL.