The easy way to see how computers and software are serving your employees
Applixure automatically gathers & organizes your data in an easy-to-use graphical interface
You may already have some systems management software that "gathers data." But most likely, you're not checking it daily or even weekly because the data is not presented in a useful way.
Applixure, on the other hand, is designed to automatically gather and organizes the data you need into easy-to-read dashboards. Our interface is one of the things that our customers love most!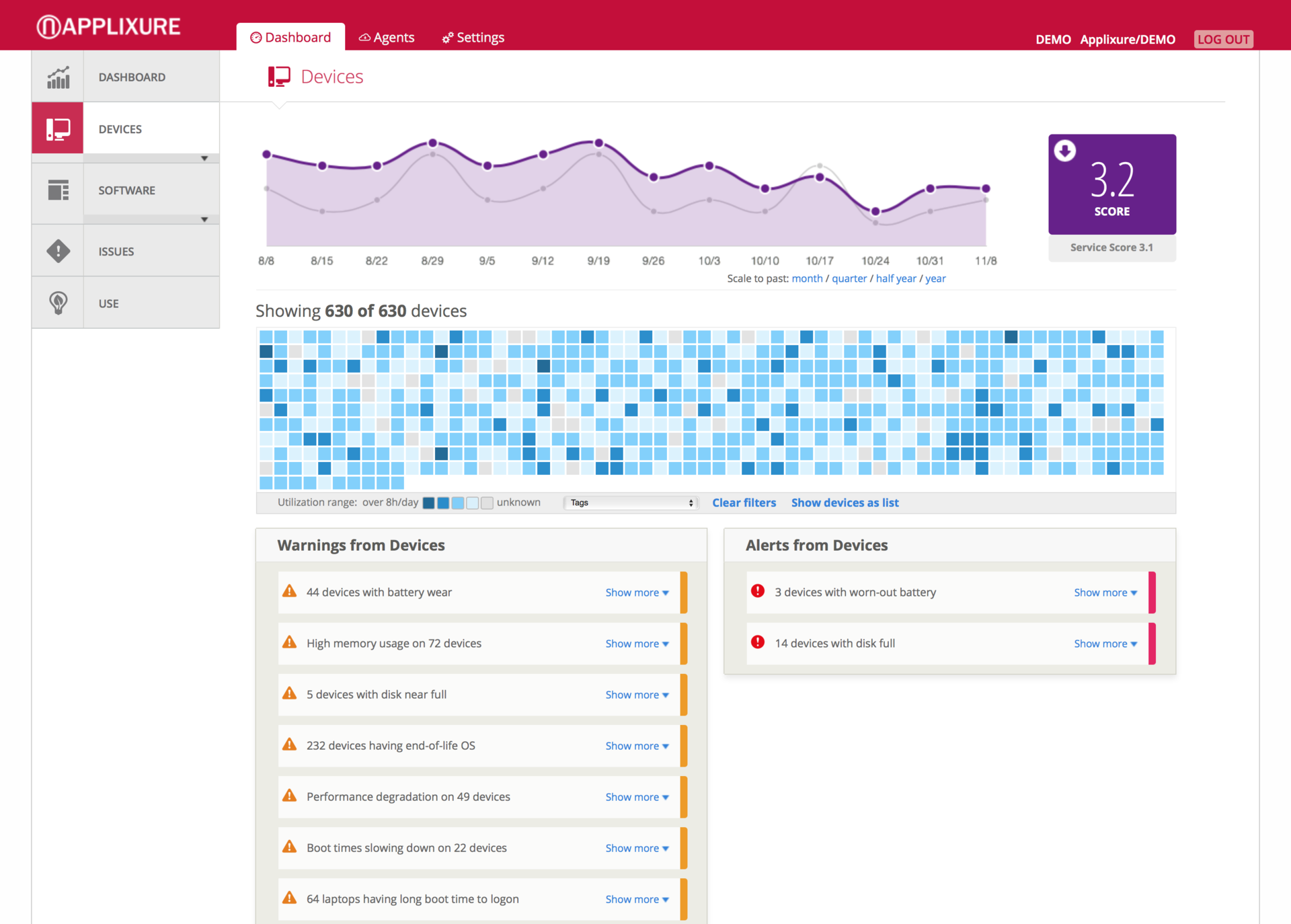 Instantly see the where issues lie, and and get a view of the overall state of your employees' computers and software
When you log in to Applixure, you see the top priorities and the overall state of your computers and software at-a-glance. And the data is always kept up-to-date.
Applixure alerts you to the most significant issues: with devices, software, performance and security. And you can drill into the details with a click.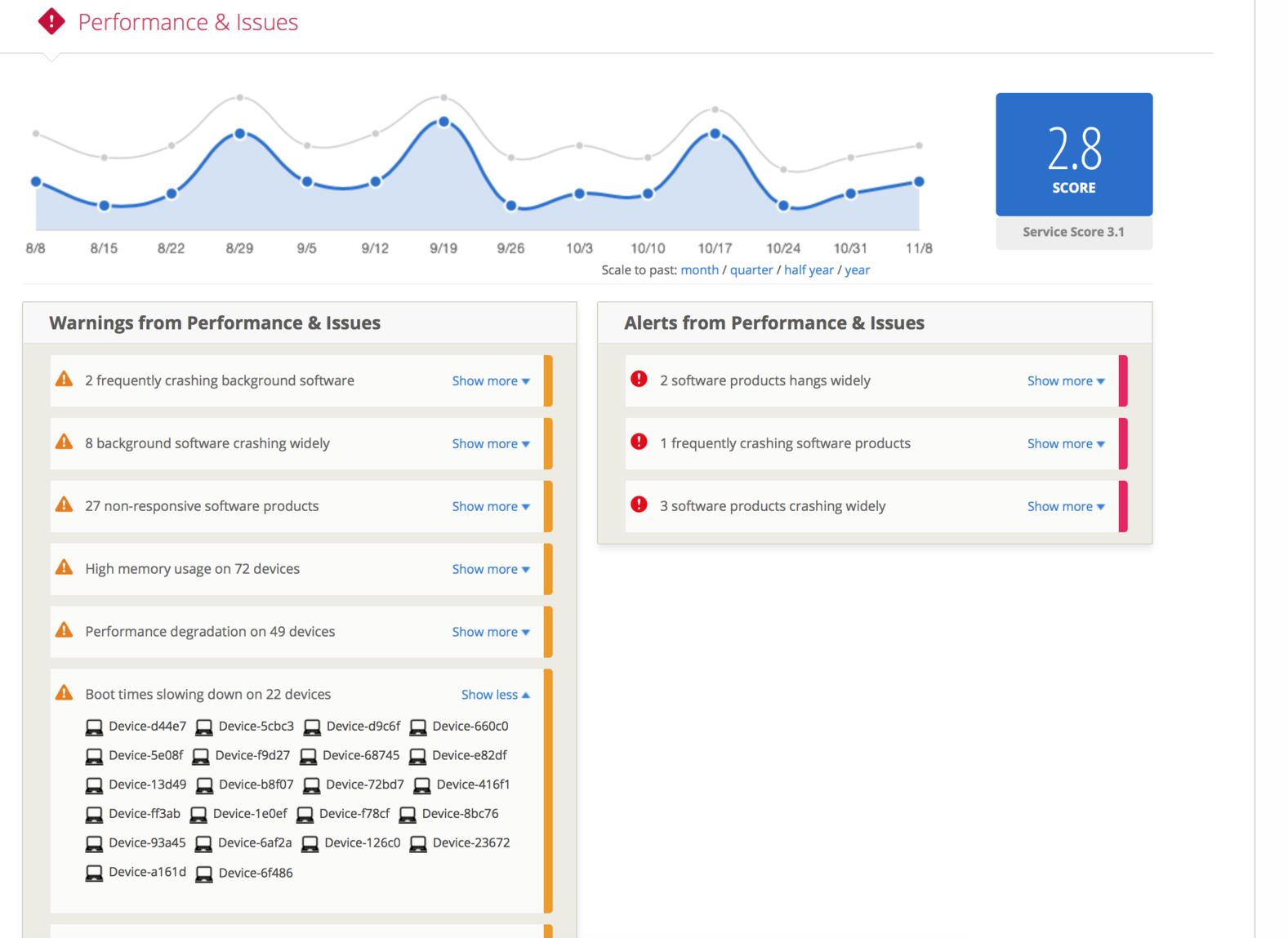 Dig into the details with just a few clicks
Click on an issue to see the devices or software affected, and drill down to see what's causing it. Or just create a ticket about the issue, so your team knows to fix it.
You can copy-paste the device IDs and/or software versions affected into the ticket, so they know exactly where to look to fix things quickly.
Watch employee satisfaction go up, and the number of HelpDesk tickets go down
The visibility that Applixure provides will enable your IT team to proactively address issues in your computer environment - before they affect employees' work.
And as you become more proactive, you will notice that Service Desk calls go down.
Some of our clients have been able to move over half of their Service Desk staff to development roles because the number of tickets has gone down so much thanks to the visibility that Applixure brings.

Trusted by over 1000 companies & managed service providers
Want to see what Applixure has to show you?
Gaining visibility into your employees' computers and software is easy with Applixure. Learn more about Applixure by joining one of our weekly live demo sessions,
or start your free trial:
Getting started with our free trial is quick & easy:
Complete sign-up form
Deploy agents (pre-configured)
Data collection begins immediately; dashboards are ready to view in a few hours