Trusted by 1000+ companies and Managed Service Providers
Provide a world-class computer and software experience for your employees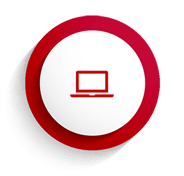 Optimal performance
Minimize functional and performance issues proactively to ensure that employees have always smooth computer and software use experience.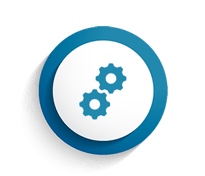 Always up-to-date
Reduce operating system and software version sprawl so employees have the latest software products in use and your environment is easier to maintain and support.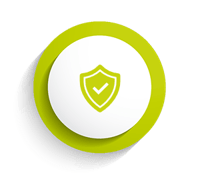 Secure and compliant
Make sure your user account security, operating systems and software are up-to-date, critical updates are installed and only authorized so ware is in use.
49%
of employees are frustrated by work provided tech
65%
believe they would be more productive if they had better technology at their disposal
26%
of employees are considering quitting their jobs because they lack suitable tech
Start now - get results tomorrow
Get unrivalled visibility of your computers and software - instantly
Analytics gathers, analyzes, prioritizes and categorizes all the relevant data and presents it in intuitive, visual clear way - all in one place
See the state of your environment in real-time: See what hardware & software you have, how they are performing & how much they are used – and where the issues lie.
Speed up problem solving & trouble shooting: Having all the relevant data – including historical data - in one place makes finding root causes faster and easier.
Stop spending time making reports manually: Use Analytics' always up-to-date visual dashboards instead.
Show the value of IT: Analytics scoring & trend data make it easy to show how the actions you are taking are making a difference. And benchmark yourself against other companies.
"I recommend using a tool like Applixure. After you've been using it for a while you realize how blind you were without it!"
Peter Caselius
Head of Device Management, Valtti Kumppanit
Take action based on relevant data
Analytics shows you where issues lie so you can transform your environment into one which is safer & easier to maintain
See where issues are at a glance: Warnings, alerts & scores show areas needing attention.
Identify recurring and systematic computer problems: Data on its own is just data. Analytics gives you actionable data.
Plan projects & justify budget requests based on concrete data: Know and be able to show the areas that need development.
Improve security readiness: Decrease OS and SW version sprawl, ensure security features are enabled and that patches are installed.
"Applixure is a great tool for us to show what to focus on."
Flemming Thøgersen
IT Client Infrastructure, JYSK
Solve problems before they occur
Stop fighting fires. Fix issues before they reach a crisis points o computers work smoothly.
Shift from reactive firefighting to proactive IT: Relevant data enables you to see and fix issues proactively.
Focus on more value-adding work: Getting out of firefighting mode means IT team's work is less stressful, and more meaningful.
Improve Digital Employee Experience: Computers run smoothly so employees can focus on their work.
Fewer Tickets: Helpdesk can identify others with the same issues as those reported and solve them before end-users even notice.
"Applixure provides us with the data to see where updates are needed and where issues are – before they are ever reported. So, we never end up in 'firefighting' mode."
Marko Nousiainen
Head of Sales, Global VoiceLink
Deploy in minutes, get results overnight
Deploy pre-configured agents in minutes, data collection begins immediately - so you can start using your data to save time and money.
Fast ROI: Buy today, start reaping the benefits tomorrow.
Simple deployment: No configuration or IT project needed. It doesn't get easier than this!
Minimal (if any) training needed: Intuitive visual dashboards were built for ease-of-use with point-and-click menus.
Save time & money: Less time spent digging up data, creating reports, solving tickets & putting out fires.
No on-premise infrastructure needed: Applixure is a SaaS solution.
"Applixure was off-the shelf, ready to use. Easy to get started with. Easy to use day-to-day. And no hassle."
Flemming Thøgersen
IT Client Infrastructure, JYSK
It can't get any easier!
"We were up and running in about 15 minutes: we signed up for an account, distributed the agents, and Applixure started collecting data right away. Definitely one of the easiest and most positive piloting experiences of my career – it was pretty cool!"
Want to see first what Applixure has to offer you?
During the demo, you will learn the following:
What DEX (Digital Employee Experience) is, why it is important, and how to improve it using actionable data.
The 9 most common issues currently occurring across 1,000+ company workstation environments and how to easily fix them.
How to enable your IT Service team to quit firefighting single end-user IT issues by gaining full visibility of any bottlenecks or issues occurring within the entire workstation environment.