Applixure Workflow turns Applixure data into concrete tasks which you can assign to members of your IT team. We have recently rolled out a new capability for Workflow product that allows customers to add more than one Workflow Board to their accounts. This capability is readily available in the web UI and can be easily taken into use if you need to add more logical separation for the Workflow items.
Multi-board capability in Workflow
Multi-board capability makes it possible to have multiple independent boards with their own set of synchronized environment(s), authorized user accounts, and rules for work items. For the users using Workflow, only those boards will be visible they have access to based on the authorization.
You can easily create new boards from the Account administration -section of the Workflow web UI: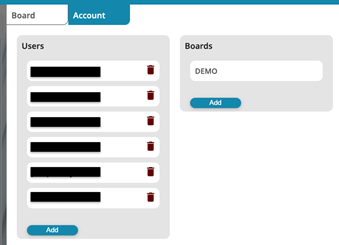 Once additional boards have been created for a Workflow account and a logged-on user account has access to more than one of those boards, a new selection is shown in the navigation menu that allows switching between the active board: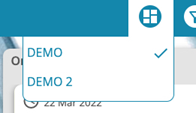 Some use cases for multiple boards
Especially for our Managed Service Partner (MSP) customers, multiple boards make it possible to have a separate view for different kinds of customers having differing levels of things that need to be tracked based on the Applixure data. An example of this could be one board with rules for customers in the higher service plan and another one for a smaller set of rules for those customers in the lower service plan. Previously, as all the rules for work items were in one shared board per Workflow account, it was necessary to choose on a per-rule basis which customer environments that rule applies to if you wanted to include devices from only those customer environments. And even if the environments per rule were customized, work items they generate would appear all in the same one board view.

Another possibility, for the Workflow customers using the product for their internal IT purposes, is to have different internal audiences given access to a differing set of work items based on different rules altogether, as they can now be maintained on separate Workflow boards. For example, one board could contain work items for things that the security department wants to track mainly, like computers without an active firewall or disk encryption. And then another one for work items that 2nd and 3rd level support would like to follow, like the slow startup times for computers or usable charge levels of batteries going too low. As different boards have their own separate set of authorized user accounts, no one has to see irrelevant data for their assigned tasks.
For more information about Applixure Workflow:
Visit our Workflow product page >>