Applixure Analytics provides IT teams with visibility into their computer and software environments. The Rewind to History feature is one of most appreciated as it allows you to easily see the device history of each individual computer for up to 12 months back. Learn more about Rewind to History and watch a quick demo >
Rewind to History now includes additional security-readiness related data points.
These security readiness events show when the computer's – and its operating system's – important security features have been enabled or disabled during the known monitoring history. Rewind to History shows up to one year back.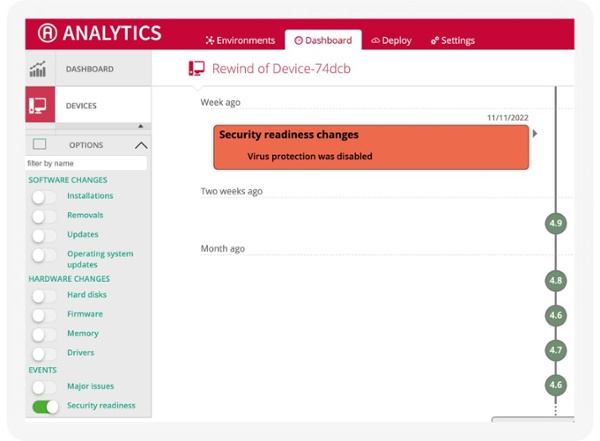 In addition to these new data points for the device Rewind to History, software assets in Analytics also have a Rewind to History timeline feature, which shows installations and removals on devices for the software and any major issues detected by the Applixure Analytics agent. Rewind to History is accessible from individual software product or agent device screens.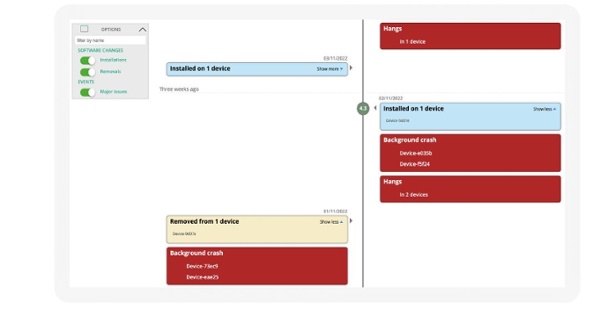 For more information about Applixure Analytics:
Visit our Analytics product page >>
Watch a 4-min overview of Analytics >>